Samsung s7 edge google account bypass android 7.0. bypass 2019-05-28
Samsung s7 edge google account bypass android 7.0
Rating: 5,7/10

1133

reviews
Bypass Google Account On Galaxy S7 & S7 Edge Android 8.0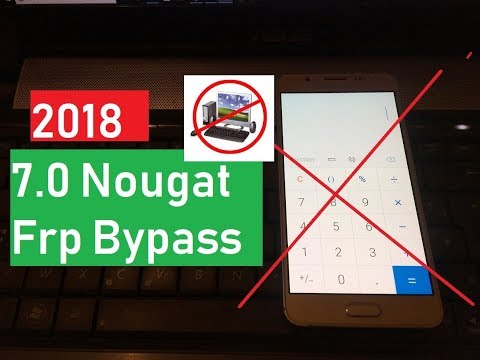 Remember to allow unknown sources on your phone. Many solutions require to do a hard factory reset that can delete all your information from your Galaxy smartphone running Android 7. In this blog, I have found only one tricky thing that is to open calculator by using Bluetooth. If you cant, why are you even here? Thanks for using Our Files. Downloaded Remove the downloaded file.
Next
Bypass Google Account Samsung Galaxy S7, S7 Edge
I look forward to learning a lot from you. Is there something I can do to bypass this and reset the phone? You might have forgotten the password, or if you bought a used phone and formatted it to delete all data from the previous owner, you are in some bad luck. This samsung frp unlock video guide has been created for educational purposes and is only meant for original phone owners to unlock their smartphone, if they have forgotten Google Account which they had used for the first time on their samsung smartphone. If you've tried multiple methods to bypass frp galaxy s7 edge, and unable to bypass frp lock, because off course new security patch level now being bit difficult to bypass google account, before it was, just to dial emergency number, and then connect or pair any headset via Bluetooth to open chrome browser or calculator. Galaxy S7 Edge Galaxy S7 Edge Android 7. As you know, the previous methods to bypass Google Account have been invalid, while some ways are only applied to the lower Android version. Note:-If you unable to pair your Bluetooth handsets, Then follow this Process -First Power Off your Device.
Next
Bypass FRP Google Account Samsung S7 (SM
We will use or and to unlock the mobile. Not that Odin is all that hard but i have bricked a couple Sammy's in my day as all it takes is a slightly different basically identical file to do it and it took a year to unbrick my hard bricked proclaim and I still got a hard bricked skyrocket to this day so thanks again for not making me go through that nervous process with such an expensive phone with nice and easy step by step instructions. Start with selecting your Home Language. It will remove the lock from your android mobile phone just restart your device. Mess with stuff a little be careful with setting up universal switches as you can really mess yourself up. With the proper Google Account and password, the Galaxy S7 is just an expensive brick. Click on next until you go to Google Services.
Next
(OFFICAL)TOOL REMOVE Google Account FRP Samsung S7 S7 EDGE G930F, G935F, G930A, G935A
Hope you are able 2 help. Galaxy S7 Edge Galaxy S7 Edge Android 7. Step 1: First of download the required files links given below. Once this screen shows up, quickly turn the WiFi network off. This deletes all data and applications from the phone. To continue, sign in with a Google Account that was previously synced on this device.
Next
Bypass Google Account Samsung Galaxy S7, S7 Edge
Bought a Samsung S7 last month and inserted a screen lock password. Please note that this is really important step in all tutorial and you should read it carefully. Summary: Download + + Firmware Connect the Galaxy S7 Edge to To Computer Flash S7 Edge by Software Pairs with Bluetooth headset. It took me a solid week to finally crack this migraine of a phone. The phone requires the same Google Account Manager as its based on the version of the Android Device.
Next
Samsung FRP Bypass
A simple way to bypass frp lock google lock on Samsung s7 eage is to force close emergency call by adding millions of numbers and symbols then when its force closed make a report it will direct u to feedback page, under the feedback spage it will appear a link to open google chrome, here comes magic, add ur gmail and sign in normally when its done try to search an apk and download it from google play store. However, there is a catch. You could string up a petrabyte worth of miscellaneous characters so long that your phone would be permanently frozen. When Maxiexplorer downloaded tap on the Play Button to open this application. You need to enter your Samsung Account, So just enter your Email and Password to sign in. I am giving this tool only for the android devices which have nougat versions.
Next
How To Bypass Galaxy S7 Factory Reset Protection And Add Another Google Account
Repeat 2-3-4 times overloading it and getting the error message I'm not sure exactly how many time think it suffers a on phone and Android build I just know once isn't enough to do it so do it a fewbtime it'll take awhile to get the first error but after that you should have the character line copies and ready to paste. After that, click on Start and wait for the process to complete. Dear all Samsung Galaxy S7 Edge users! You have to just follow the process to unlock mobile phone. I do not understand why, but it is what it is. You can actually bypass the factory reset protection feature on the Galaxy S7 and S7 edge. It is fast and easy way working on Samsung Android Nougat 7. But in new security patch level, bluetooth options is not working anymore, so that's why i've decided to share with you guyz new method on how to enable bluetooth option to make frp procedure easy for any Samsung Galaxy S7 Edge device.
Next
Bypass Google Account Samsung Galaxy S7, S7 Edge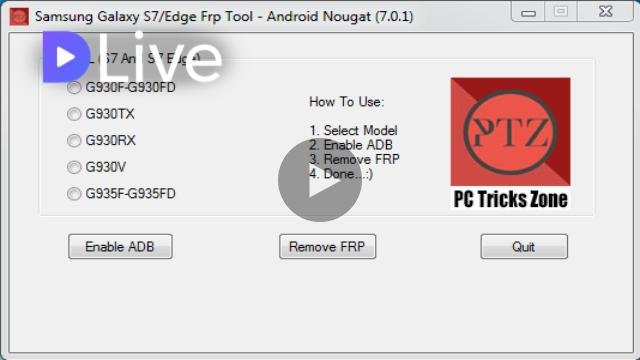 Her mother did not remember the password so after som trial and error, they manged to reset the Google Account. During the setup process, the phone will ask you to input your Google Account. Tyler a bunch misc letters and number until you have a long good string then begine select all copy paste do this until your phone seem like it going to freeze up. I hope you successfully bypass google account on your phone. For the rest of your files you can use a backup app or service.
Next